Accomplishments
Growth Bias Busted
We launched this new "media watchdog" website in late May to shine a bright light on pro-growth bias in the media. This web initiative is alerting the public to the existence of pro-growth bias (thereby diminishing its power), and raising awareness among journalists that there is, at the very least, another side to the story when reporting on growth in population, GDP, housing starts, and consumption.
The Wall of Shame spotlights reporting and commentary rife with pro-growth assumptions, while the Wall of Fame celebrates examples of balance and accuracy in growth issues reporting. More than 10,000 visitors have read over 200 posts that famed or shamed U.S. President Barack Obama, former Secretary of Labor Robert Reich, the Pope, Bill Gates, Al Gore, Bindi Irwin, Marco Rubio, Pete Seeger, Gus Speth, Fred Pearce, Annie Leonard, Fox News, MSNBC, the Wall Street Journal, the New York Times, UK Guardian, and Associated Press – to name but a few. – See more at: http://www.growthbusters.org/about-2/what-citizen-powered-media-accomplished-in-2013/#sthash.NNyBQWSc.dpuf
Conversation Earth
Our crowdfunding campaign raised $23,000 to help launch what was originally conceived as an interview-format TV series repurposing interviews. Conversation Earth is evolving to become a major online hub of dialog about humankind's relationship with the planet. We are assembling a steering committee/launch team of consummate pros to refine the concept, develop a detailed plan, and then design & launch the website. Final filming and editing of episodes of the TV series component is well underway.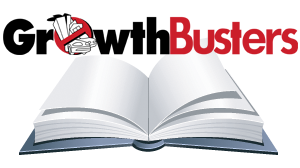 GrowthBusters Book
We compiled an impressive collection of essays to help explain why embracing the end of growth is the key to reclaiming the good life. This year we'll finish culling and organizing the essays, find a publisher, and then publish and promote the book. We anticipate this will be an excellent catalyst for media coverage of growth issues (book reviews, radio interviews, etc.).
Global Media Awards
In January, 2013, Dave Gardner accepted the award for best Film or Miniseries from Population Institute for the GrowthBusters: Hooked on Growth documentary film.
Earth Day Video
Dave Gardner passed out Endangered Species Condoms on Earth Day for the Center for Biological Diversity and created a new YouTube video of the conversations – about how green it is to choose a small family size. Interviewer Gets Slapped has been viewed over 2,000 times and is featured on the home page of Center for Biological Diversity's Endangered Species Condoms project.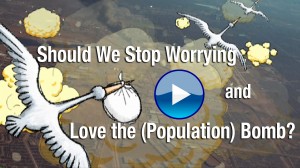 World Population Day Video
Gardner again took to the streets with a camera, this time to test people's knowledge of population dynamics. Should We Stop Worrying and Love the (Population) Bomb has been viewed over 2,500 times since its July release.
Al Bartlett Tribute Videos
When Al Bartlett passed away in September we honored him with "Al Bartlett Week" on our blog, facebook, and YouTube, publishing over 20 video clips from Dave Gardner's 2005 interview with Al for the GrowthBusters film.
Black Friday Global Screening
On the biggest shopping day of the year in the U.S. we encouraged people to stay home, spend quality family time, and join a worldwide online screening of GrowthBusters: Hooked on Growth. The live event included a question and answer session with filmmaker Dave Gardner. Over 300 households joined us and we added 400 fans to our email list. – See more at: http://www.growthbusters.org/about-2/what-citizen-powered-media-accomplished-in-2013/#sthash.NNyBQWSc.dpuf
39 Radio & TV Interviews
During the year filmmaker Dave Gardner was a guest on 39 programs to discuss various aspects of our culture's growth addiction. This is a key part of our ongoing outreach.
GrowthBusters Movie
In 2013 GrowthBusters became available for download or purchase on Amazon.com, and digital download purchase and rentals also were added to the GrowthBusters website. We also were added to Tugg's library of films. Tugg allows any supporter to organize a film screening at a movie theater in their community. Over 300 DVDs of the film were sold in 2013. Supporters continue to organize community screenings of the film. We're about to manufacture the next batch of 1,000 DVDs, and this run will include the addition of German subtitles (alongside English and Spanish).
Think this is worth supporting? We can't do it without you. Donate here.