Vote for Best Reality TV
Okay, I admit it, I watched an entire episode of Dog the Bounty Hunter while researching this topic. It was like a train wreck; I couldn't look away. Many of us have a weakness for one or another of these shows. But let's face it, for the most part it's not reality they offer, but an escape from reality.
Conversation Earth is the new TV series (in development here at Citizen-Powered Media) that I maintain offers the real thing. When we've had our fill of faux-reality and we're ready to come back to Earth, our new series will offer TV you can sink your brain into. We've already interviewed:
William Catton, author of Overshoot
Juliet Schor, author of True Wealth
Dennis Meadows, co-author of The Limits of Growth
Sarah Susanka, author of The Not so Big Life
Paul Ehrlich, author of The Population Bomb
Jerry Mander, author of The Capitalism Papers: Fatal Flaws of an Obsolete System
Stephanie Mills, author of On Gandhi's Path
Bill McKibben, co-founder of 350.org and author of The End of Nature
and many more. Get a glimpse of my vision for the series at our Indiegogo crowdfunding page (and please make a tax-deductible donation to help us launch).
How does the competition stack up? Which would you rather watch, the Duggars loading their millionth grandkid onto the bus, or smart and surprising conversations about the realities of life on Earth with some of the brightest minds on the planet?
Vote your favorite by clicking next to the show's image below:
1. Keeping Up With the Kardashians
Thank you for voting.
2. The Bachelorette
0 votes
3. Survivor
0 votes
4. The Apprentice
0 votes
5. 16 and Pregnant
0 votes
6. Jersey Shore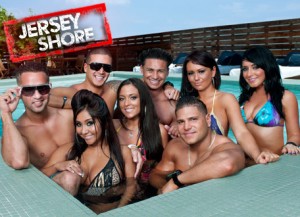 0 votes
7. Biggest Loser
0 votes
8. 19 Kids and Counting
0 votes
9. Real Housewives of Orange County
0 votes
10. MythBusters
Thank you for voting.
11. Conversation Earth (check it out here)
9 votes
Dave Gardner
Filmmaker
Dave Gardner directed the documentary, GrowthBusters: Hooked on Growth. He blogs sporadically at www.growthbusters.org/blog and contributes almost daily at www.growthbiasbusted.org.
Trackback from your site.